Startups List




Some of the companies worked on since 1965. Scroll down for descriptions.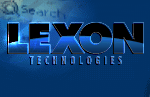 PROJECTS with RED titles are in development. With the others there is no longer any involvement.
​
FIFTEENING
Fifteening creates work-compatible ways to exercise all through the day, because long sitting is destructive for health. Other tools have been added such as the Jogworking fitness tool for standup-desk users, the Kicktouring leisure and travel activity, the Posturi tool for good posture, the Fartlek interval-training tool, the Soleball slow ball-game playable in normal clothes, and the 10 Billion Gardens activity. Now available. See fifteening.com.
​
STARTUP GENERATOR
This is a brand and logo for startup chats and networking in many cities worldwide. It simply creates a casual online meeting place for startup entrepreneurs to use in each city. Cities and people can link to each other for projects and get to know each other digitally, before physically travelling to a city. It now self-organizes on Facebook. You can use the logo to brand any startup activity. It helps entrepreneurs pre-friend people in another city so that they can develop their first connections there before visiting. Big in India.
​
ARCHENERGIA
Using a building's weight to generate energy. A functioning 1/200th scale-model was built to illustrate the concept. Now looking for an engineering or architectural or shipyard group to develop the project. Prototype stage.
​
SKATEFEET
Foldable pocket micro-skates and skateboards. Waiting for an entrepreneur.
​
OK2CHAT
A social badge system allowing people to interact more quickly at social events, conferences, and meetups. Now available. Also in Fifteening's Social Tools.

BAAADPITCH
The power of parody for learning to speak in public in one day. Now available.
​
PROTOSPEAK
A new method of very fast language learning using etymological positioning to synergistically learn and semi-learn several languages at the same time. Now available for Indo-European languages.
​
​
​
ALPFACTORY
Bio-herbal products from high-altitude alpine micro-farms.
​
BIZZMO'Z
Incubated at the Geneva Hilton in Geneva with alumni of Lagos University in the mid 1990s, Bizzmo'z set up the first walk-in internet center for tourists and travelling business people in Switzerland, followed by a startup incubator, a co-working center and a maker-workshop, with a private T-1 high-capacity broadband internet connection, all firsts for Switzerland. The internet center had a children's section with multilingual digitally-trained nannies monitoring content, a favorite with parents wishing to leave their children for a short time.
​
BREAK-PAD
Inflatable flooring panels, hard and rigid when walked on normally, but instantly squishy at impact points. For sports, dance-moves practice, and martial arts. The panels work well but the project was suspended due to the price and weight target not being reached.
​
BRIGHTEC
Incubated with alumni of EPFL Swiss Federal Polytechnic Lausanne. Luminescent photographic paper.
​
CATS & DOGS
Incubated with alumni of Lausanne Business School. Swiss pet-supplies retail chain. A national favorite for its funky TV ads, comic truck-decor and pet-nut staff.
​
CURTISIUM
Incubated with alumni of Istanbul Technical University. Technology for night-luminescent tiles, mosaics, sheeting, moldings, marbled panels, and paints.
​
FILA RENAISSANCE GOLF
Renaissance Golf (Fila Golf USA) - This Utah company operated Fila's US golf licenses for golf-clubs, bags and clothes. Renaissance developed the famous "Latitude" golf club.
​
FORLINK
Incubated with alumni of Tsinghua University and Chengdu University who had helped set up Yahoo Japan, this Beijing software company was the first online retailer of software in the Chinese provinces, a portal, search and hosting pioneer. Expanded to systems and billing software for telecoms, ISPs, government departments, online trading exchanges for commodities. Forlink was a driver of the digital revolution in China and was the first mainland Chinese internet company to be quoted in the US, the first to do a San Francisco launch with Beijing Frankfurt internet videolink, the first email and search engine in China.
​
GROUP 7 ENGINEERING
Group 7 Engineering Company. Incubated with alumni of Bergamo University, this company manufactured carbon, aramid, metallic and ceramic composites for Airbus, Douglas, Boeing, Fokker, and defense groups. Factory produced under FAA/AI inspection certificates.
​
HAAS & CIE
Incubated with alumni of Geneva University, this company started the trend for reviving historical Swiss prestige watch brands. It raised its first round of finance from watch distributors in the Emirates, and a second round from watch industry veterans associated with watch auctioneer Antiquorum. The watch business was bought by Samsung's Swiss manufacturing operation where Haas watches are now made. The holding company reviewed new takeover candidates including forests and sports-grounds in Latin America, mine clean-up projects in USA and Canada, a tunnel and light-rail project in Colorado, and in 2003 was bought by a Beijing real estate developer and became Sino Real Property Corp.
​
INVENTPROD
Make + fix physical things with your hands. Balance the digital and physical in your life. Invent, learn things, touch, construct, hang out, meet humans. In several countries.
​
KOLORFUSION
Incubated with inventors from France's 'Plastics Vallée' near Geneva, this Denver and Shanghai surface-décor process company works with camouflage, sports equipment, building materials, hardware, etc.
​
LEGUMOTRON
Micro-robots for automated urban food growing.
​
LEXON
GPS and mapping software company in the first days of the internet. Lexon was far too early in this market and subsequently pivoted.
​
MACMIKE
Social enterprise incubated with a mentoring center for gang youngsters in Glasgow, this business exported Shetland sweater rejects from Scotland to Spain's fashion boutiques. Return trip with then ultra-hip flamenco bell-bottoms and heeled boots sold to UK pop groups and Carnaby Street outlets. Later added reject Harris Tweed fabrics with hacking-jacket patterns for riding clubs and provincial tailors in Spain.
​
NORTH WOOL
Incubated with mountain shepherd communities, this hand-knitting co-operative in the Pyrenees made chic Aran-style écru ribbed sweaters sold via yacht clubs, and earthy hand-spun plant-dyed styles sold via craft markets. The 'Aran' name was a word-play on the Irish island of Aran and the Pyrenean valley of Aran.
​
PARKER BARCLAY INTERNATIONAL
Incubated with HR specialists from the UK, this company advised multinationals on performance review methodology, job and salary assessments, with US and European benchmarking.
​
PRICER
Swedish maker of wireless digital price-labels for supermarkets. Started at Metro, Leclerc, and Carrefour, and now at retail chains worldwide, the labels allow in-store price-labels to be changed remotely.
​
PUNTAPOLO
Incubated with alumni of Royal Agricultural College Cirencester, Puntapolo organized stud, stabling, logistics for the polo industry, managed players and instructors. Activities were spun off after deaths of the two founders. The original objective of the company was to launch a new game called "Rolo" for the sponsor-loved teenage male demographic, using a large inflated ball (150 cm diameter) and played like soccer so everyone knows the rules. Actually it had already been invented in the 1800s by cavalry regiments in India to develop rider agility but was never much developed because the leather balls used at that time were too heavy. They are now replaced by lightweight PVC or PU. Most versions (in US and NZ) have the horse pushing the ball, but in Rolo the riders kick the ball, which makes it a much faster game with a real dynamic. Rolo has other advantages - the big ball means you can play on rough fields or beaches or desert or snow or frozen lakes, you can ride any quality of horse (or camel or bike or scooter or on foot), there are no mysterious polo rules and it can be played in urban or rural locations. The game fast develops riding skills. We founded a club in Edinburgh to establish historical precedence and, as a home-venue, we started to buy the old Punta del Este Polo Club on the then wild Uruguayan coast near the now chic but then unknown village of José Ignacio. The first Rolo games were played in UK, Spain, UAE, Pakistan, Uruguay, and the US. But unfortunately our partners in Punta had political problems and the partners in the UK and Argentina died. Re-organized as a "country polo" operation in the UK, the company has continued happily for years.
​
TWAUTO
Early-internet Twitter-based organizational tool using micro-vocabularies of pre-agreed keywords, for activity-sharing, group alerts, social organizing, car and travel sharing, family and community news-streams.
​
UMMBG
Incubated with alumni of Plovdiv University. Dealership specializing in medical and bank vehicles. Started the first professional ambulance company in Bulgaria.

UV PAQLITE
Rechargeable luminescent night-lighting for no-electricity situations: off-grid villages, expeditions, campers, cavers, scouts, hunters, fishing, rescue. No battery. Continuously re-usable.

VIVAMEA
Wellness graphs for mapping the health of large organizations.

YOUNG VENTURE ASSOCIATES
Incubated with students of Business School Lausanne, this teenpreneur company was launched in 1990 to fund other youth startups. All its staff was transferred to its first startup (Cats & Dogs).
​
EURASIAN HOLDINGS
Draft version.